At innovan we believe in maximising quality experiences and the amount of adventure in our lives...
So rather than paying thousands of dollars to have your innovan shipped to you, we encourage you to combine the purchase of your van with an inaugural innovan holiday experience touring around Tasmania.
Take an overnight trip on the Spirit for Tasmania from Melbourne and arrive in time for breakfast at Devonport.
After breakfast, set off for a short 25 minute trip west along Tasmania's rugged, yet majestic north coast to a little township called Penguin.
From about 8.30am you can call into our manufacturing facility at Penguin Composites which is just out of town and let the reception staff know that you have arrived.
XC Caravan customers should allow an hour or so for the staff to finalise your paper work and run you though your new van's features and functions before you hit the road.
XS Slide-on customers should allow a few hours for fitment to your vehicle and induction assuming the customer vehicle preparatory work has been completed and dimensional specifications supplied to innovan in advance of factory arrival.
If you don't get a chance to prepare your vehicle for slide-on assembly in advance you should allow a day or so in Penguin. The factory team should receive your vehicle in the morning and finalise its fitment to your new innovan during the day. One of our friendly staff will run you into Penguin where you can enjoy the local cafes, galleries, beaches and scenery. The following morning, XS customers will be picked up from town, taken back to the factory to finalise paperwork, run through their van's induction and be on their way by morning tea.
From here your new innovan adventure begins - whether it is further west to Stanley and the mighty Nut or south to Cradle Mountain, there is a lot to see and do. Check out www.discovertasmania.com.au to plan the rest of this great experience.
All innovan customers will receive access to our corporate discount rate with our accommodation partners listed below so there is actually no need to rush off, feel free to stay a few days in Penguin and settle into the start of your Tassie holiday.
As you tour around Tasmania take comfort in the knowledge that the Penguin factory is only 25 minutes up the road from Devonport from where the ferry will depart for Melbourne. Should you need anything adjusted or checked before your departure, the team at Penguin should be able to assist, provided you give them sufficient notice before your booked departure date.
If you like the idea of collecting your van and having a holiday at the same time, write down HOLIDAY SELF COLLECTION in the shipping address field on the product enquiry form. We will not add any delivery costs and will gladly offer holiday and collection advice free of charge.
Please Note: In peak tourist season it is advisable to book well in advance of the desired crossing date for the ferry. Penguin is a very popular and beautiful little town so if you want to stay with our accommodation partners mentioned below, that accommodation should also be booked well in advance.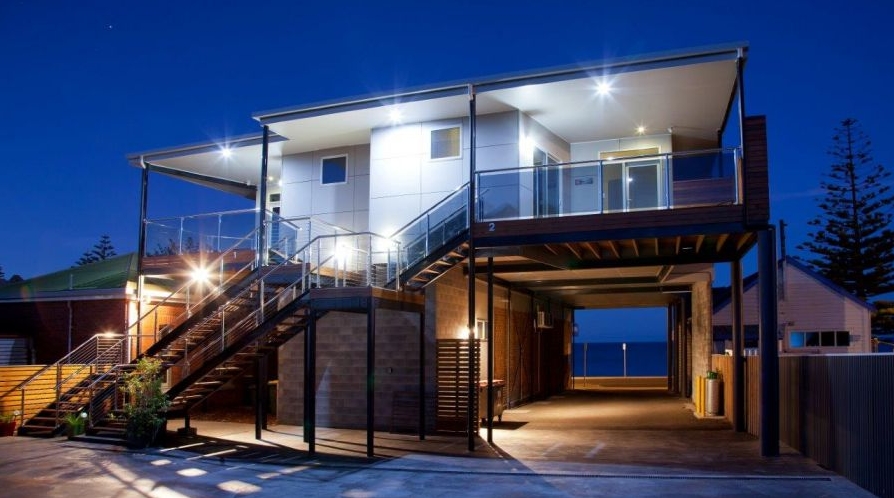 Map reference for Penguin Tasmania: